The thing is, France will no longer be "French"
France has thrown itself so down the sewer, that it's hard to believe that there is anyway back for them to claw back. Culture, social cohesion, and economic development has been under assault by the cultural Marxists ever since their multiculturalism experiment was forcibly introduced into Europe.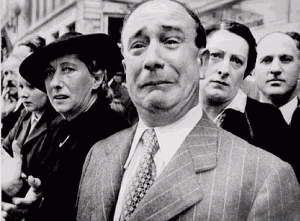 France to make it easier to become French
France's Interior Minister Manuel Valls (photo) announced on Thursday that the government will make it easier for foreigners to become French citizens. Valls argued, "French nationality should not be sold-off or reserved for the elite."
France is to take steps to make it easier for foreign citizens living in the country to gain French nationality, Interior Minister Manuel Valls announced on Thursday.
As one of a number of measures aimed at increasing the number of naturalised French citizens, the Socialist government is to scrap plans to make would-be citizens pass a multiple-choice history and culture test.
"You don't become French by answering multiple choice questions," said Valls, who is a naturalised French citizen of Spanish origin.
The controversial multiple-choice test was the brainchild of the previous right-wing government and was designed to help tackle the problem of some immigrants failing to adapt to French life. The exam would have been introduced in July this year if former president Nicolas Sarkozy had been re-elected.
But the interior minister's decision on Thursday means it will never see the light of day.
Employment equals citizenship?