Drag the miserable genocide loving hippies to port, deny them media coverage and boot their sorry rears out of the country. One more flotilla epic fail line marked on the chalk board.
H/T: DM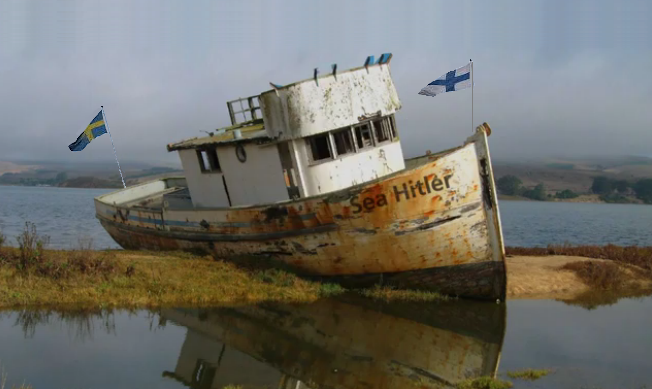 Finland: Israel warns of action against Gaza ship
October 13, 2012 04:10 PM
HELSINKI: Finland says Israel has warned the country it will take action against a boat carrying pro-Palestinian activists trying to break a naval blockade of Gaza.
The Foreign Ministry says Jerusalem sent a message earlier this week, but it didn't say what action would be taken against the Finnish-flagged Estelle. Ministry spokesman Risto Piipponen said Saturday that Finland urged Israel for restraint, because it was a non-military vessel with civilians on board. It left Naples, Italy, on Oct. 7 with about 20 people on board.
Israel imposed a blockade on Gaza after the militant Islamic Hamas seized control of it in 2007 from secular rival Fatah.
Under heavy international pressure, Israel eased the closure in 2010 after a naval raid killed nine Turkish activists on board a Gaza-bound flotilla.