I guess the implosion of the Euro, and massive robbing of individual and state sovereignty needs some rewarding.
"… for promoting democracy, peace and human rights."
Great job Nobel committee, nothing like a political award of the top prize to a fake president of a massive anti-democratic leviathan who nobody elected. Now all the EU drones can pop their corks, slap each other's backs and feel good about themselves, never minding the fact that eventual payday is but around the corner. Live it up you jerks, the financial cliff your steering this behemoth to, is soon approaching the cliff.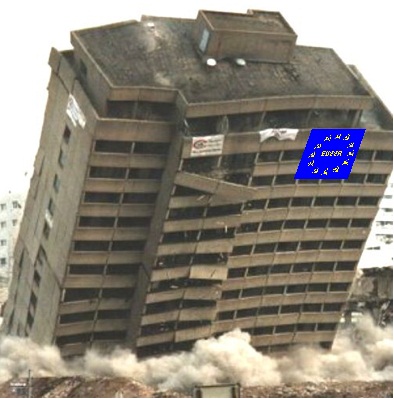 NOTE: And to top my disgust, the evil gnome was in Helsinki when he heard it.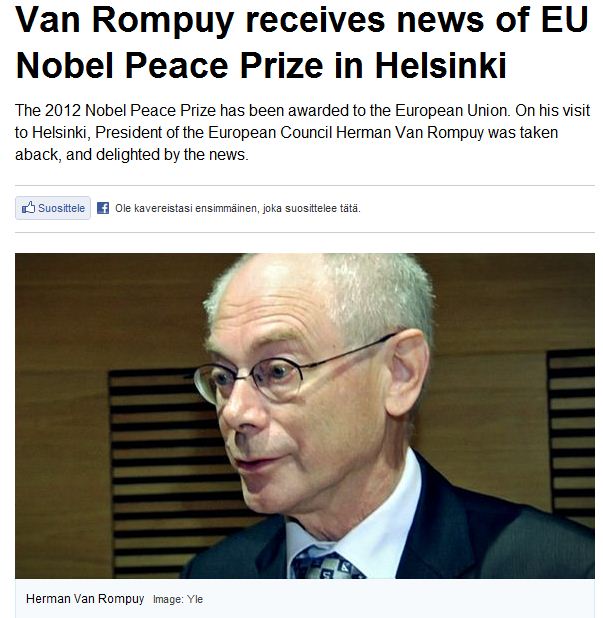 NOTE: The statists lining up to pay allegiance to the democracy black hole.