Just think of what they are getting away with in their UK approved sharia courts?
H/T: Scottish Infidel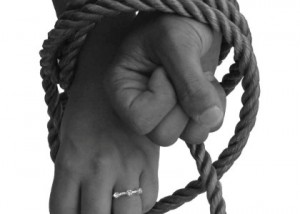 Forced marriages inflicted on thousands in the UK despite new Scottish legislation
WE look at two women who broke the shackles of forced matrimony and want to inspire others to do the same.
FOR most women, their wedding day is one of the happiest days of their life.
But every year, around 8000 young women in the UK are forced into marriage against their will.
For those vulnerable brides, some as young as 13, it means being trapped in an unhappy and often violent union with a man they barely know.
Last November, Scotland was the first country in the UK to legislate against forced marriages, making it a criminal offence to force someone who has taken out a protection order to marry.
In the past year alone, 59 Scots have cried for help to escape a forced marriage or to avoid being forced into one. An estimated 20 per cent were under 18.
Today marks the first United Nations International Day of the Girl Child, established to recognise challenges faced by young girls across the globe, including forced marriage and violence.