Those "Western officials" are just kidding themselves if they think this brand of Islamic fundamentalist is tamer than the al-Qaida garden variety. We are only speaking of shades of nuance here, all of them desire much of the same things, and will murder their way to the top to achieve them.
 The new front does not include some groups which Western officials consider the most radical such as the Nusra Front, an affiliate of al Qaeda which has claimed responsibility for a series of devastating bombs in Damascus and Aleppo.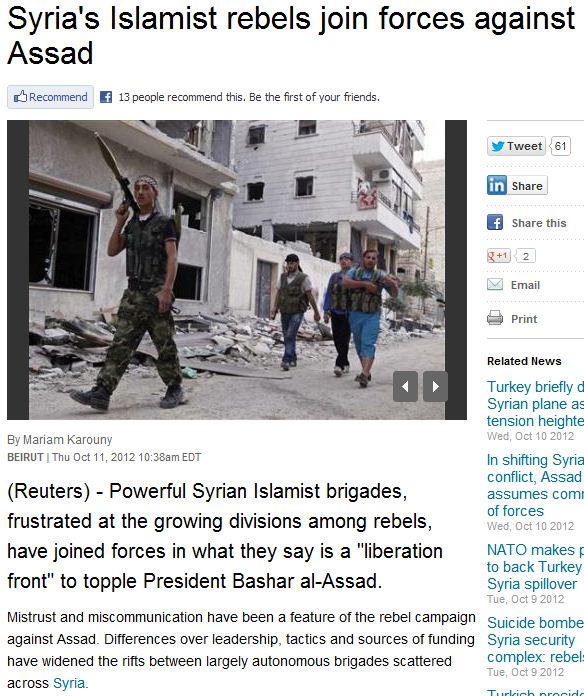 After more than a month of secret meetings, leaders of Islamist brigades – including the Farooq Brigade that operates mainly in Homs province and the heavyweight Sukour al-Sham brigade of Idlib – formed the "Front to Liberate Syria".
The agreement is not the first which seeks to bring together disparate fighting groups and its Islamist emphasis has already alienated some other fighters.
The growing role of the Islamist fighters and their battlefield prowess has also caused concern among Western powers as they weigh up how best to support the opposition forces arrayed against Assad.