Turk PM Erdogan's shorts in knots.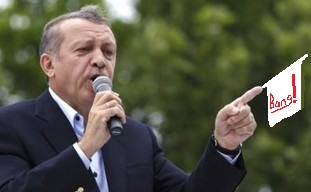 No fair fighting back, only Muslims are allowed to bomb other Muslims! 
Southern district hit with Palestinian rockets
IDF responds to 30 mortar shells bombing Hamas terror targets in Gaza; escalation follows air strike on 2 terrorists in Rafah.
The IDF struck targets in Gaza Monday in response to a barrage of more than 30 rockets and mortar shells fired into farming districts in southern Israel by Hamas and Islamic Jihad.
The IDF response involved both Air Force and tanks.
An army source said that a tank directed fire at a Hamas position hidden inside a mosque located in southern Gaza. The source added that Hamas often uses "religious sites as cover for its terrorist activities against Israelis."