Hugo Chavez and Barack Obama are interchangeable pieces in a socialist political board game . These two think more alike than what the Dems would ever dare let on. Chavez has a major rival, and after 14 grueling years of S.American socialism/Fasicsm, the people have had enough. of him.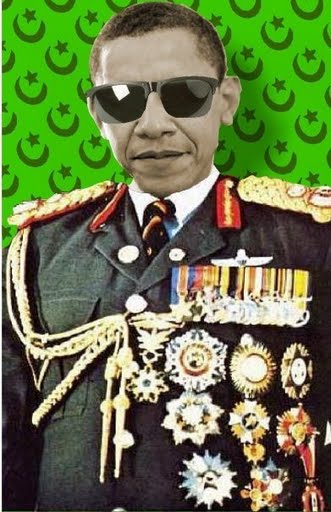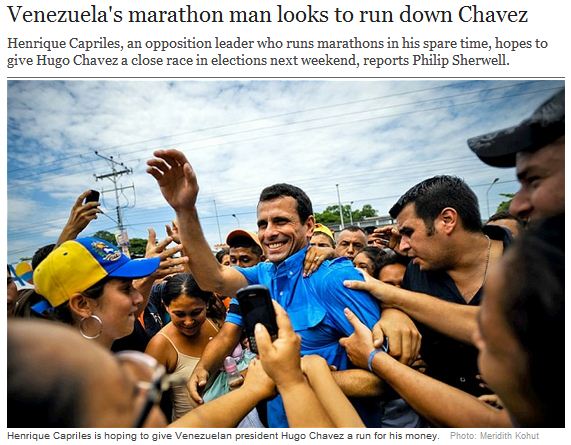 Soaked by rain and perspiration, Henrique Capriles retreated reluctantly inside his campaign bus as the horn-blowing, flag-waving convoy crept through the pot-holed streets of the slums of Maracaibo, Venezuela's second city.
A late evening tropical thunderstorm had finally forced him from his place atop a pick-up truck after a typical 12-hour day of rapturous rallies and rock-star receptions for the dashing 40-year-old opposition leader.
Undeterred by the downpour, the exuberant crowds outside chanted his name as firecrackers erupted in the pitch-darkness that is graphic testimony to the failure of the country with the world's largest oil reserves to deliver electricity to its own poor.
In Venezuela's presidential elections on Sunday, Mr Capriles faces one of the toughest challenges in global politics – defeating Hugo Chavez.
The socialist autocrat dominates the airwaves and is tapping the state's deep oil coffers to fund his campaign and "buy" votes with a calculated explosion of investment in populist social programme in the weeks before the vote.