Mitt is going to have to crush them.
Winning the debate does not necessarily gauge who eventually wins the White House, but it helps to provide some needed momentum. It's all about individual liberty and freedom, vs. big state government and tyranny. It's an easy choice to make, I just made it a couple of days ago.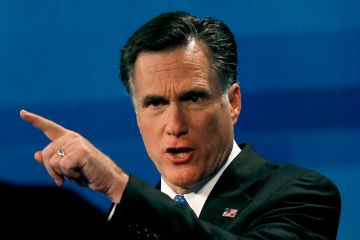 Mitt Romney is not going to win the White House if he doesn't speak in plain terms about the true nature of this election campaign.   
That is, if Romney doesn't stand up and point out the obvious–that he's not going one on one with Barack Obama, but rather one on two, with Obama being helped by the Main Stream Media–then he has no chance of rallying the support he needs to win the election. In a football game, a team can't win if the referees are helping the other team. And in the Romney vs. Obama Bowl, the refs aren't just calling the plays in favor of Obama; they are out on the field trying to tackle Romney themselves.