This was published today by Israel National News, and republished here with the author's consent. This interview gives an interesting insight on the Sarkozy years, and French politics in light of the recent rise of the socialists to power in a post-Sarkozy led France.
Sarkozy's Presidency, France, Jews and Israel Today
Manfred Gerstenfeld interviews Ambassador Freddy Eytan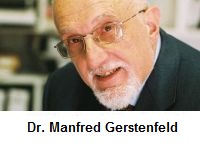 "Nicolas Sarkozy's attitude toward Israel during his Presidency was very different from that of his predecessor Chirac. He had inherited a past full of France's double play and disputes with Israel. Sarkozy broke with this approach. He made a clear distinction between bilateral French-Israeli relations and the problems of the Arab-Israeli conflict. In Sarkozy's approach the development of France's relations with Israel was not a function of the progress of the peace process.
"Thus the strategic dialogue between the two countries intensified, France and Israel collaborated on major issues such as the combat against terrorism and the Iranian nuclear threat. Since Sarkozy became president in 2007 bilateral trade almost doubled to two billion Euro in 2011. All this also made French Jews feel more comfortable."
Freddy Eytan is a journalist and former diplomat. He was Israel's ambassador to Mauritania and served in the embassies in Paris and Brussels. He is an expert on France's Middle East policy and has published twenty books. One of these "Sarkozy, the Jewish world and Israel" in French appeared in 2009 at the Alphée publishing house in Paris.
"Sarkozy's policy toward Israel derives from his background and worldview. On many occasions he mentioned proudly that his grandfather on mother's side was Aaron Mallah, born as a Jew in Saloniki.

"Sarkozy's first visit to Yad Vashem shocked him. As the son of immigrants who had risen to become President of France he understood that the force of a nation resides in its memory. This was the more so in view of France's history during the German Occupation and its massive collaboration. Sarkozy thus proposed during a diner with the French umbrella organization CRIF to intensify the study of the Shoah in the schools. He wanted to maintain the memory of each of the 11 400 French children deported to their death.
"Sarkozy is also a firm believer in French-American collaboration and reintegrated France in the NATO command. He reversed the decision of President Charles de Gaulle who wrongly thought that France could go it alone in its foreign policy. Sarkozy sees in Israel a fortress of the free world. He admires that it has developed a democratic society with great achievements in science, medicine and technology. This is the more so as it thrives in the hostile and unstable environment of the Middle East.
"In 2009 during Israel's Cast Lead operation in Gaza Sarkozy made two rapid visits to Jerusalem to see whether he could help end the fighting. Never before in the Fifth Republic had a President come to the Middle East during an armed conflict. Sarkozy had also visited Israel during the first Gulf War and donned a gas mask like the Israelis.
"Yet, like all other European leaders, Sarkozy thinks that Israel has to end its settlement policy and that the Palestinians should have a state with East Jerusalem as its capital. He was wrong in inviting two of the worst Arab dictators Libya's Muammar Gaddafi and Syria's Bashir al Assad to Paris. Though officially the President is in charge of foreign policy, the bad influence of the Foreign Ministry bureaucrats brought this off.
"Sarkozy hesitated whether to support Palestinian membership of Unesco, which has its headquarters in Paris. He finally considered that Palestinian membership of a cultural organization was not such a problem. Sarkozy was wrong on that as well. He has also compared the suffering of the Palestinians to that of the Jews, which is a falsification of history."
"As far as the combat against anti-Semitism is concerned Sarkozy introduced a firm policy when he became Minister of the Interior in 2002. His predecessor, the socialist Daniel Vaillant had denied the existence of the problem which exploded in 2000. Sarkozy opposed the socialist policy of looking away when the perpetrators were descendants of North African immigrants rather than people from the extreme right.
"When he became president Sarkozy greatly increased the budget for security issues and continued the fight against anti-Semitism. He often said: "Anti-Semitism can not be explained, it has to be fought." Sarkozy also remarked that insulting a Jew means insulting the French republic.
"Many Jews had a very positive view already of Sarkozy when he was major of Neuilly sur Seine, a suburb of Paris, with a substantial Jewish population. That remained largely true during his Presidency.
"His successor the socialist François Hollande, who was elected as President in June 2012 has had few contacts with the Jewish community. He has never visited Israel. The decision to investigate Arafat's death is negative for the peace process. It makes one think of the absurd honor France paid to Arafat's coffin. This failed Palestinian leader had also often been a guest of honor at then president Chirac's palace.
"Presently, France has major economic problems. The Palestinian-Israeli conflict is low on Hollande's priority list. On the other hand, he will make major efforts to maintain good relations with Arab States. It is unlikely to bother him if that will be at Israel's expense."