This hits home somewhat.
The parish priest whose church was burnt down in Pakistan on the 21st of this month (Friday evening) by a mob 0f marauding Muslims (offended by a movie they've never seen, but didn't think or care that destroying a church to be offensive) is a friend of a good acquaintance of mine. I remember some months ago discussing with my friend how things were in this pastor's area, was there anything to worry about, and I was told that "things were quiet there". Not any more.
Here's the church during happier times,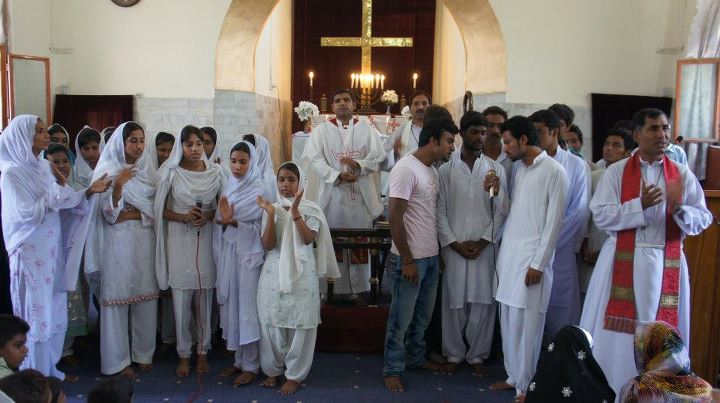 And now after Islam got a hold of it.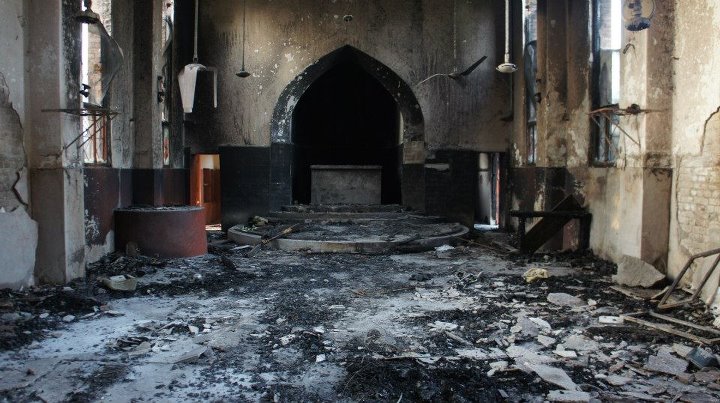 Here is the initial story, they are devastated I hear, they have Christians supporting them from Norway, and so have access to some international funding, but they have lost a 500 seat building which contained a school etc. This is a major loss for them. Thankfully no one was murdered.
NOTE: I receive word that they are holding services out in the open air.