It's catching on!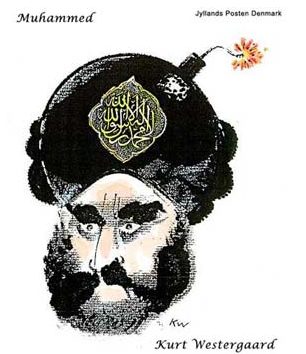 A Mo-Toon A Day To Keep The Muslim Rioters Away?
Posted By Andrew Bostom On September 24, 2012
Daniel Pipes [1], invoking Western rationalism and commonsense has made the following wise suggestion:
Perhaps daily publication of the most famous Danish Muhammad cartoon [2] [see below],  by one hopes, a steadily burgeoning number of Western bloggers and media outlets, might defuse Muslim rage, and induce "riot fatigue" across Islamdom, and within large Muslim communities residing in non-Muslim societies.