Nidra Poller is a sane voice calling out in the French wilderness, observing, writing and by default, cataloging all the anti-Israel bigotry and  antisemitism that state has to offer, sadly on almost a daily basis. I have met Nidra on a couple of occasions in Europe, and despite her small stature, it is all too clear that she in fact, shoulders with the giants.
 NOTE: This interview with Nidra Poller was published yesterday at Israel National News, and republished here with the author's consent.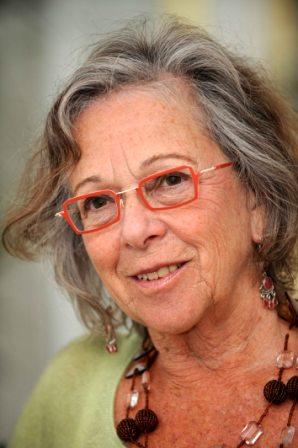 An American Observes Anti-Israeli Bias in France
Manfred Gerstenfeld interviews Nidra Poller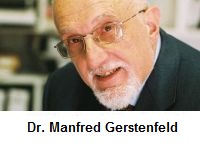 "My understanding of French media bias has changed over the past decade. I used to believe the press worked under a subtle form of government pressure, yet media hostility was rampant during the five-year term of the recently defeated Sarkozy presidency and this included state-owned television networks.
"The left-wing, Third World-ist, anti-Zionist bias has spread throughout the free world. It is fueled by ill-concealed personal convictions of journalists and with rare exceptions, their lack of integrity. Concerning French journalism, the sustained support for Charles Enderlin, twelve years after he produced the hoax that Palestinian youth Mohammed al Dura was killed in front of the camera, allegedly by Israeli Defense Forces, is a significant indication of the dire consequences of unscrupulous journalism."
Nidra Poller observes France through vignettes. She is an American who came to France in 1972 and has worked there since as a writer of fiction and translator from French to English. Ten years ago, she switched to journalism. Poller writes for various American publications, both hard-copy and online.
"Shocked by French reactions to the second Intifada war against Israel which began in 2000 and the subsequent torrent of anti-Americanism after 9/11, I sought explanations in French culture and history. Having translated French texts into English for decades, I thought that the French language and its philosophical configuration shaped this perverse vision of current events. I saw the United States as a highly developed and powerful country and France as a declining nation, too cowardly to defend itself."
Regarding the French press, Poller says, "The French elite and media love Israelis and Jews who strongly criticize Israel. Some are hardly known in Israel, such as Michel Warshawski; others are more familiar like Ilan Pappe and Shlomo Zand. They are called upon to give their opinions as if they were speaking for mainstream Israelis. Then there are the Israeli stars: writers David Grossman, Amos Oz, and A. B. Yehoshua. They're the "gold standard" – consulted like oracles at critical moments."
Poller says that a biased press uses many methods. "If Israel rushes humanitarian aid to an earthquake-stricken country, the media will either ignore it, downplay it, or find something negative to say about it. Grotesquely twisted narratives about the 'Israel-Palestinian' conflict are presented as documentaries. Doctored photos of alleged atrocities committed by Israeli soldiers or 'settlers' find their way onto front pages and prime time news. Days later when the hoax is revealed, the media don't mention it."
Poller notes that the impact of all this comes slowly. "One could probably mobilize a larger, reasonably pro-Israel sector of public opinion if the French media were more diverse. Many people are ashamed to speak if they think that everybody disagrees with them and that it is bad to make their opinions heard.
"There is very little independent newsgathering internationally. Much of the foreign news comes from Agence France Presse, a news agency that is partly owned by the French government and is biased against Israel. This has been repeatedly highlighted, pinpointed, analyzed, and denounced to no avail. It becomes possible due to an increasing fear in France of what the Muslims may do. The misreporting is not however, limited to matters concerning Israel or Jews, but is global.
"There is little criticism of France in national media. It seems to be a deep-seated cultural problem. This is possibly connected to French education. French people constantly criticize their children, and this same attitude prevails in schools. Perhaps French people feel so threatened by signs of disapproval because of the carping criticism they hear in their youth, that they reject it.
"The French societal system however, shows multiple signs of breaking down. A significant number of teachers are physically abused by their students. Thugs shoot at the police. Courts often treat criminals like poor innocent victims. There is a shortage of jails.
"The violent climate in France affects the Jews as French citizens and more dramatically, as Jews." Poller remarks that when speaking with French Jews, many admit that they do not see a future for Jews in the country. "Yet, as always in human history, people make individual decisions. They may say 'I'll stay a bit longer,' or 'It's not really as bad as it looks and I'll stay,' or 'Our children will leave.'
"There is a clear trend among French Jews to move their children from public schools to private ones. Emigration to Israel is steady, but not massive. Lulled by a decrease in the number of anti-Semitic attacks, Jews are periodically stunned by horrific murders. Past victims were Sébastien Selam, and Ilan Halimi. This year Mohamed Merah murdered Jews: Rabbi Jonathan Sandler, his sons Aryeh and Gavriel, and Miriam Monsonego. A three-fold increase in anti-Semitic attacks following this genocide-motivated murder brought the crisis close to a breaking point. French Jews are now demanding something more concrete than tearful ceremonies."