Yeah, coming to smote the cheek of his dhimmi patrons.
This mustard should be met with faces of mohamed on placards by thousands of US citizens holding them up everywhere he goes in NYC. Hopefully one of Pamela Geller's bus ads about fighting against the jihad drives past him as well.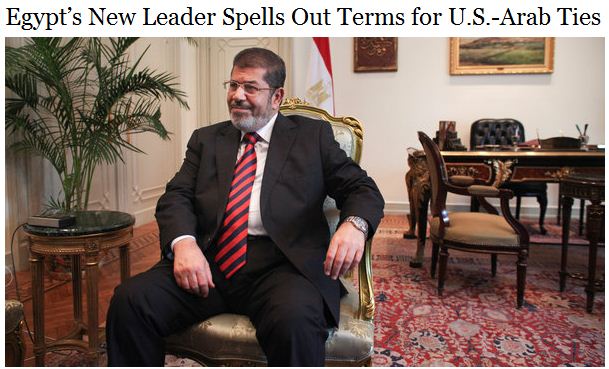 CAIRO — On the eve of his first trip to the United States as Egypt's new Islamist president, Mohamed Morsi said the United States needed to fundamentally change its approach to the Arab world, showing greater respect for its values and helping build a Palestinian state, if it hoped to overcome decades of pent-up anger.