It's also the from the fear of fundamentalist Islam taking root in the homeland as well…..
H/T Sottish Infidel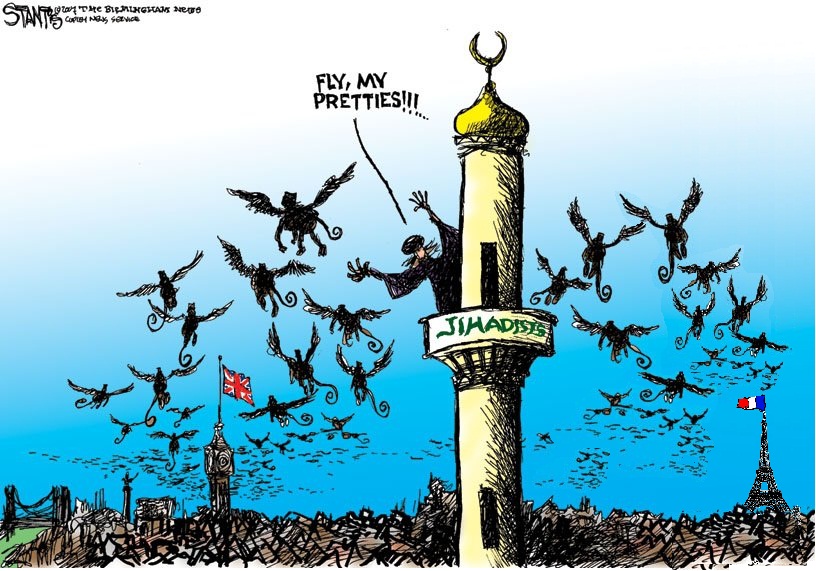 British Social Attitudes Survey reveals negative attitude towards Muslim migrants
The 2012 British Social Attitudes Survey (BSAS) has been published. The survey aims to monitor and interpret British "attitudes towards social, economic, political and moral issues." 
This year's report is the 29th in the series and reveals interesting trends regarding attitudes towards immigration and towards the political establishment and constitutional reform.
Some of the key findings are summarised below:
Immigration
•  There remains a strong overall desire for a reduction in immigration, with 75% of respondents in 2011 advocating a reduction in immigration overall and 51% wanting a large reduction. The report suggests that this demand for reduction is insensitive to present migration levels but "may perhaps instead reflect a 'default preference' for reduced migration in all circumstances."
•  There public are significantly more concerned now than in the early 2000s about the economic impact of migration, and are even more negative about the cultural impact of immigration. Those who view the cultural impact of immigration as 'very bad' has increased from 9% in 2002 to 21% in 2011.