Intimidation 101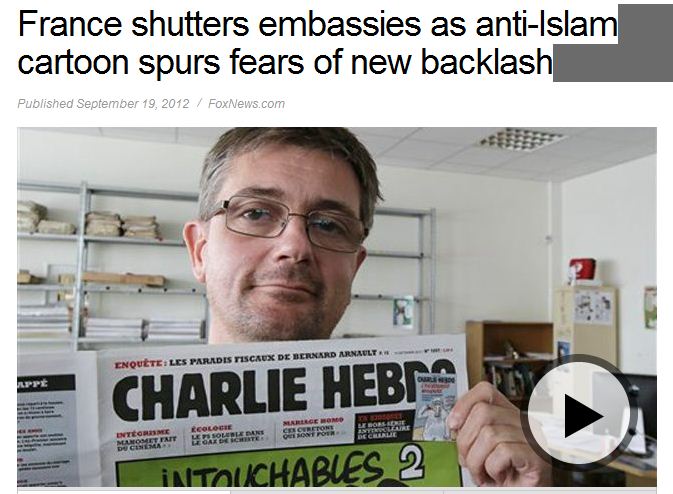 A French magazine's decision to publish cartoons depicting a naked Prophet Mohammad triggered a new wave of fears at embassies in Europe, even as anger at the west continued to sweep through the Muslim world.
France announced Wednesday it will close 20 embassies in Arab and Muslim nations after the weekly Charlie Hebdo published the controversial cartoons. The images threaten to further inflame Muslim protesters and terror groups, who have demonstrated against the U.S. at embassies around the world since an anti-Islam film went viral last week.
The French Foreign Ministry issued a travel warning Wednesday urging French citizens in the Muslim world to exercise "the greatest vigilance," avoiding public gatherings and "sensitive buildings" such as those representing the West or religious sites. At the same time, the country — which has western Europe's largest Muslim population — plunged into new debate over the limits to free speech in a modern democracy.