He has a policy?
It's so bad, even the German leftist rag is dumping on him.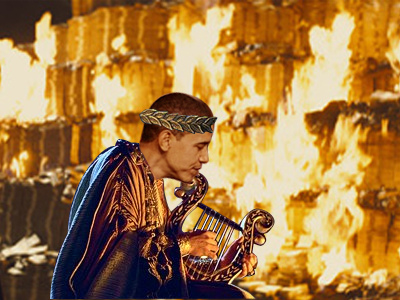 NOTE: Being the equal opportunity provider that I am, the Bush 'democracy project' that he initiated early on in his administration, was and still is, and abject failure. You can't introduce democracy into a society that still has yet to embrace the civil society, and the last time I looked, the Muslim ME is nowhere close to doing that.
'Obama's Middle East Policy Is in Ruins'
US embassies in the Muslim world were on high alert Friday following days of violent protests against an anti-Islam film. Germany, too, closed several embassies in fear of attacks. Some German commentators argue that the violence shows that Obama's Middle East policies have failed.
After days of protests over an anti-Islam film, American diplomatic missions in the Middle East and North Africa were braced for further violence after Friday prayers. The US put its overseas missions on high alert.
Germany has closed its embassies in a number of Muslim-majority countries in fear of attacks. "We are observing how the security situation develops with great attentiveness and we have increased security precautions at a number of foreign missions," a spokesman for the German Foreign Office told SPIEGEL ONLINE. Embassies in North Africa, Afghanistan and Pakistan are believed to be among those affected.
The spokesman said that the missions would only close on Friday, though. Other German institutions such as aid organizations have also been urged to increase security precautions, he said.