This is what the takers of society want from those who are successful:  everything that they have.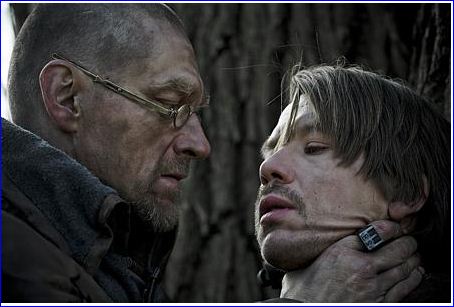 Never mind that fact that this man has undoubtedly created wealth with his fortune, creating jobs for France and getting wealthy in the process. What's wrong with that? Absolutely nothing. What Bernard Arnault earns and has in wealth is not anyone's business whatsoever, what he has does not come at anyone's expense, his money is put to good work in investments and building new businesses etc, as is everyone else's money who keep it in banks and in investment houses.
It's nothing but tyranny to divest someone of his/her wealth through an exorbitant tax system then demand that they cannot leave for safer shores elsewhere. Talk about a cash cow mentality. Wake up people, class warfare will not bring society any new wealth, but the division of wealth already made as the economic pie is shrunk even further with yet more pieces taken from it.
NOTE: Every dollar or Euro taken from the private sector and handed over to government for wealth distribution, is money taken from creating new wealth. It's the reversal of the industrial revolution, going backwards in time.
'Get lost you rich idiot', France's wealthiest man told
A move by France's richest man, Bernard Arnault, to seek Belgian citizenship has caused outrage in his home country. Daily newspaper Libération ordered him to "Get Lost you Rich Idiot" in Monday's front page, as politicians lined up to lambast him.
France's richest man, billionaire Bernard Arnault, has come under fire from all quarters for his controversial decision to apply for Belgian nationality.
The decision by 63-year-old head of the Louis Vuitton, Moët and Hennessy (LVMH) luxury goods empire to seek Belgian citizenship, has been seen by some as a first step to his future financial exile from France. It is an accusation Arnault has strongly denied.
'Parasite'
Nevertheless, his decision has provoked a furious reaction in the press and among politicians.
Libération's front-page headline on Monday screamed "Get Lost, you Rich Idiot", in homage to the infamous outburst by former president Nicolas Sarkozy, a friend of Arnault's, who memorably told a farmer to "get lost, you poor idiot".
"Even if he denies he will go into exile for financial motives, Bernard Arnault's request for Belgian nationality appears to be the symbol of selfishness by the most wealthy," Libération added on their front page.