And remember dear people, the moment Israel acts against these rocket attacks, the Left goes berserk.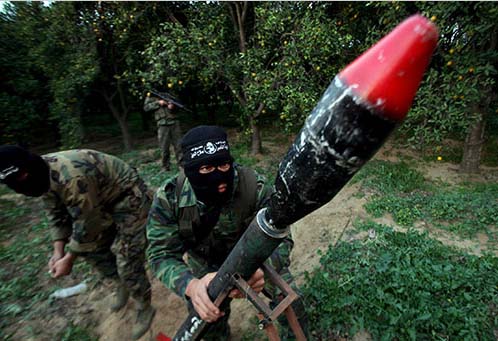 Palestinians fire rockets at South; 7 civilians hurt
By JPOST.COM STAFF
09/09/2012 02:03
Gaza terrorists launch 2 Grad rockets into Netivot, Beersheba; 3 civilians suffer light injuries, 4 treated for shock; buildings damaged in Netivot; authorities cancel school in Beersheba.
Palestinian terrorists from the Gaza Strip fired two Grad rockets into Israel overnight Saturday, damaging two buildings in Netivot and lightly injuring seven civilians. The attacks came just days after an escalation along Israel's southern border which resulted in the killing of six Palestinians the IDF said were plotting terrorist attacks against Israelis.
Around 2:00 a.m., terrorists fired a Grad rocket at Beersheba. Residents in the city heard an explosion, but there were no reports of damage, and authorities scoured the city for the rocket's remains. The Iron Dome battery stationed near the city did not launch an intercept as the Grad fell in an open area and did not endanger the civilian population.