Serial liar and hack journalist, Robert Fisk.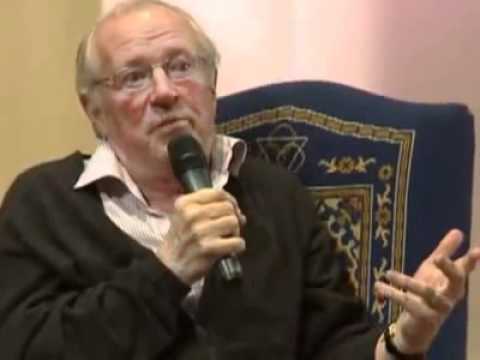 It's simple, I just pick up my pen and lie.
I've been pointing out Fisk's tomfoolery for years. It's why many of us in the blogosphere use the word "Fisking", the term had to be invented to explain the need to debunk a story with facts. Robert Fisk reminds me of another notorious hack journo at the NYT, the late Walter Duranty. The mouthpiece of Uncle Joe Stalin.
NOTE: Nothing is new under the sun.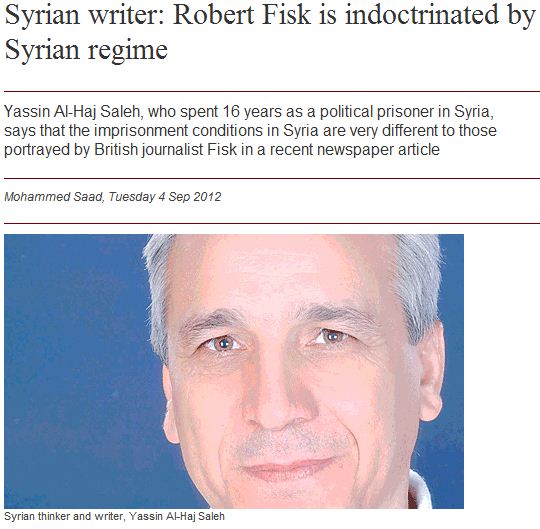 Syrian writer and thinker Yassin Al-Haj Saleh has vehemently criticised British journalist Robert Fisk, who is the Middle East correspondent of the British daily The Independent, for the image that he portrayed of Syrian political prisons in an article published on Sunday, 2 September, titled 'Syria's road from jihad to prison'.
Yassin accused Fisk, who visited Syria this week, of being "indoctrinated"; his article portrays the intelligence officers at one of Syria's most notorious military prison as friendly, agreeing to leave Fisk alone with the prisoners, who Fisk describes as "Islamic jihadists."
"Fisk reflected this view of the political prisons because he was just too embedded in the events, and couldn't see the wider vision; he was indoctrinated," Yassin told Ahram Online from Syria.
Yassin, who spent 16 years in military prisons in Syria, says that Fisk's description is not related to the facts on the ground.