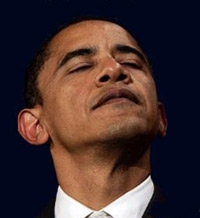 Flying Air Force 1 and a fighter over Ground Zero?
Obama had the FAA and the local police in NYC completely out of the loop about their photo-op event, which inevitably sent thousands of people scurrying for cover as they though the city was under attack again.
NOTE: Yes, watching this over again really pisses me off.
H/T & upload: Vlad