I can now here the anti-Semites howling.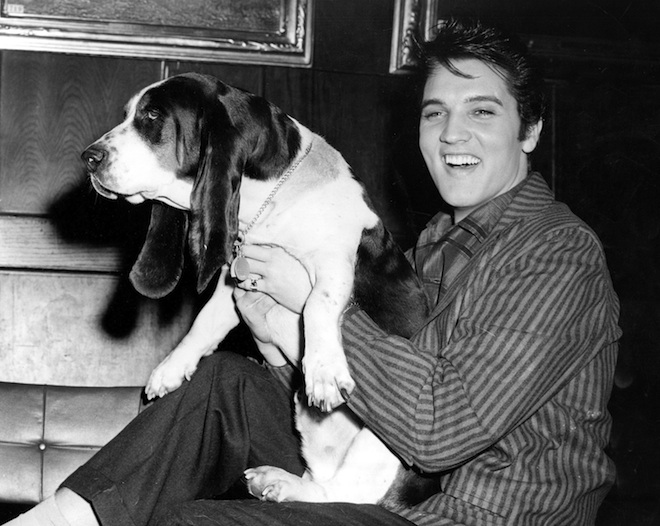 Elvis, the Jewish King of Rock and Roll (VIDEO)
Elvis Presley may be remembered as a rocker with a penchant for Baptist hymnals, but the King also had some serious Jewish roots.
This month marks the 35th anniversary of Presley's death, and the lighting of a yartzeit candle wouldn't be at all inappropriate. According to a 1995 biography, "Elvis and Gladys," the Memphis musician was halachically Jewish through matrilineal descent. And he was proud of it, too.
Elaine Dundy wrote "Elvis and Gladys" about the singer's relationship with his mother, Gladys Love Smith. Gladys' maternal grandmother was Martha Tacket, who was Jewish.
According to the book, Elvis knew about his Jewish lineage, but was told to keep it quiet by his parents, who feared an anti-Semitic backlash in 1940's Mississippi. Nevertheless, Elvis was known to wear a Chai necklace and carry a yarmulke in his jacket pocket, and he buried his mother under a gravestone engraved with a Star of David.
"After his mother died, Elvis personally sought to design his beloved mother's gravesite which included a Star of David on Gladys Love Presley's tombstone," Dundy wrote in her book. "The decision was made by him in honor of his Jewish heritage. Something his mother was proud of and acknowledged to Elvis at a very early age."