FREE ISSUE ON AUGUST 30TH!
From International Civil Liberties Alliance: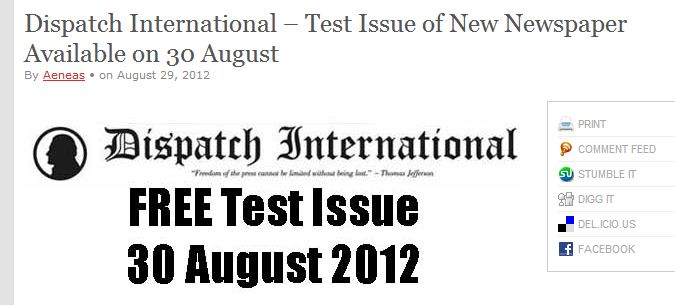 NEW PAPER
A free test issue of Dispatch International, a new weekly newspaper that will enter regular publication from 3 January 2013, will be available on 30 August 2012.
Freedom is currently under threat and the mainstream media seems to be aiding and abetting in the attack rather than fulfilling its duty to defend it.  Dispatch International will be a shining beacon of fact that may be the first step in the process of creating a new mainstream media that is fit for the purpose of defending our most sacred liberties.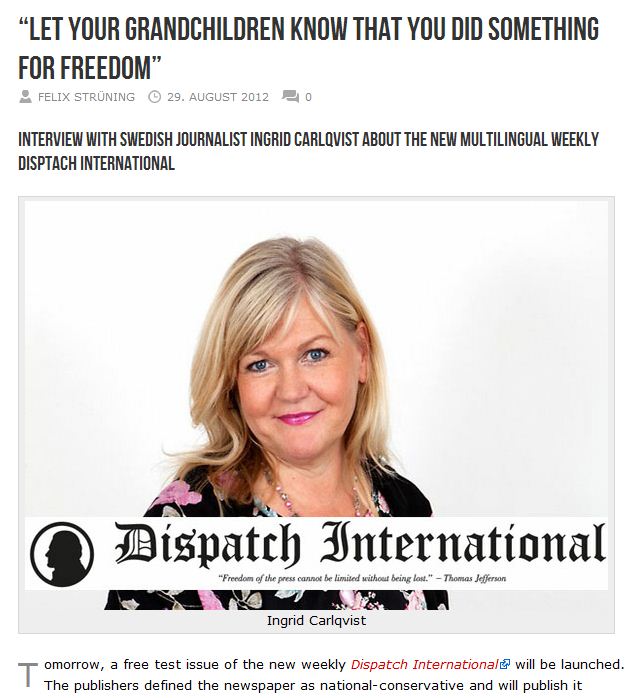 NOTE:  Ingrid Carlqvist was interviewed about the about the newspaper by CITIZEN TIMES – the answers to their questions can be found HERE.