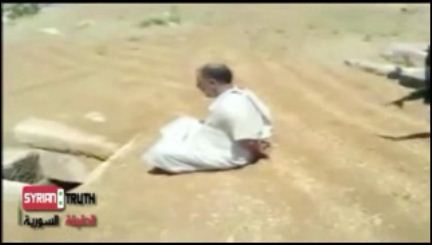 Folks, what's happening inside Syria is one form of tyranny trying to be replaced by another. Go to Israel National News for the video by Theodore Shoebat of rebel atrocities being committed while the West calls for 'regime change'.
EXPOSED: Egypt & Syria, Kidnappings & Death
Free Syrian Army Rebels shown to torture and violently murder its opponents.
AAFont Size
By Adina Emmett
First Publish: 8/29/2012, 12:00 AM
It has come to light that the Free Syrian Army rebels are not just the victims of Syrian President Bashar Al-Assad's regime. They are also perpetrators of violent crimes, torture and murders themselves.
Walid Shoebat, a former Islamic terrorist, has made it his mission to expose what is going on in the Arab world by translating articles into English, and to bring photographs as well as videos posted on Youtube and other media sites by Arabs who post in the Arabic language. Most Westerners do not know Arabic and therefore are missing a wealth of information posted on Arabic web sites.
H/T: Dennis Mitzner