Get this folks, one of the genius masterminds that got Europe into the current financial/economic mess it's in, is busy setting up his home country as the 'fall guy' for when things really go south for the Euro (as it must, it's called fiscal/economic reality). These political hacks really take the cake, ….then want to eat it as well.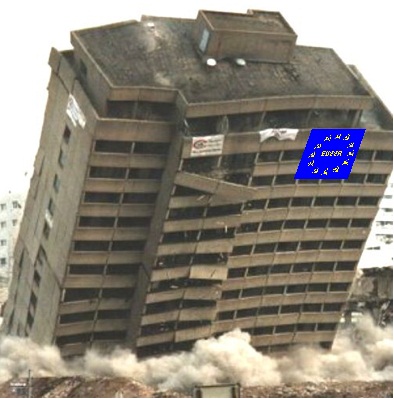 NOTE: Rehn is just one of the many EU hacks ruining Europe who should be placed in an orange jumpsuit.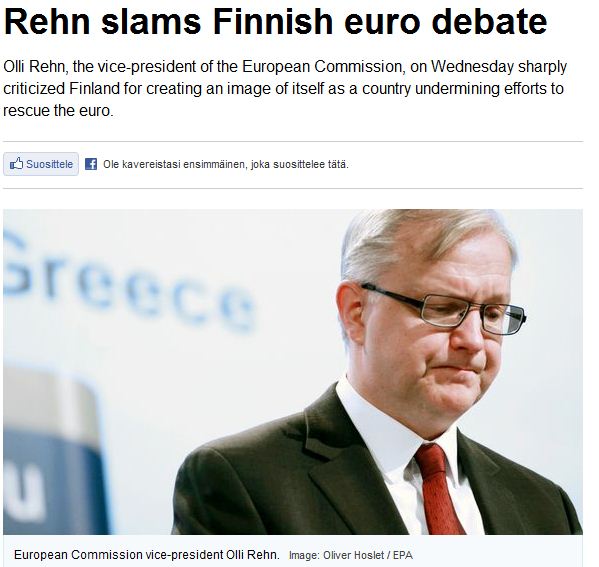 Speaking to a gathering of Finnish ambassadors in Helsinki on Wednesday, Rehn said that Finland has succeeded in conjuring up an image of a country that doubts its role in European integration and is considering an exit from the euro.
The Finnish European Commissioner went on to say that the image created is also one of a country undermining possibilities to rescue the euro.
"If Finland does, however, wants to play on the European team, its success will appear only in making its own goals. This is because the target of the European team is to rescue the euro and thus Europe's economic and political success," stated Rehn.