The revolution, a return to the statist/tyrannical status quo (Islamic version) is complete. Everyone who stated that wouldn't happen, now noticeably quiet.
NOTE: Please also check out Rubin's piece on the Egyptian media as well.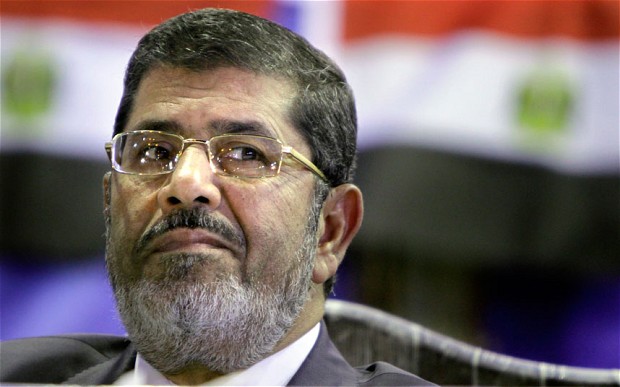 Egypt's Morsy cleans house, sacks top generals
Removal of defense minister Tantawi, Chief of Staff Enan marks "completion of Egyptian revolution," says spokesman.
Egyptian President Mohamed Morsy fired defense minister Mohamed Hussein Tantawi and chief of staff Gen. Sami Enan on Sunday.
A spokesman for the Islamist president announced on television that the ejection of top military figures associated with the old regime represented the completion of the Egyptian revolution.
The spokesman added that a constitutional declaration passed by the Supreme Council of the Armed Forces, which forbade the president making military appointments, was canceled.
The council seized power after Hosni Mubarak's ouster, and dissolved Egypt's lower house of parliament after it came under the control of Islamist representatives through elections.
Tantawi and Enan were given honorary roles as advisers, the spokesman said, before announcing that the heads of the Egyptian Air Force, air defense system, and Navy had also been ejected from their posts.