It's an infectious disease.
Really, some 'smart someone' needs to come up with a Latin or Greek word that describes the fear of being labeled a racist.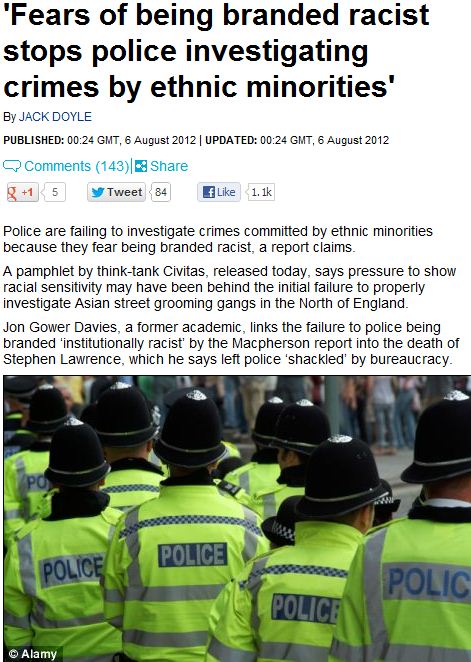 The pamphlet, which is entitled' Mind-Forg'd Manacles: Murder, Macpherson and the Police' finds Macpherson lacked evidence for the charge of institutional racism which he says 'lacks substance'.
This year a gang from Rochdale were jailed for plying teenage girls with alcohol before raping them.
All but one gang member was of an Asian Pakistani background.