That's ok, we'll take it into the streets if we can't get our fill!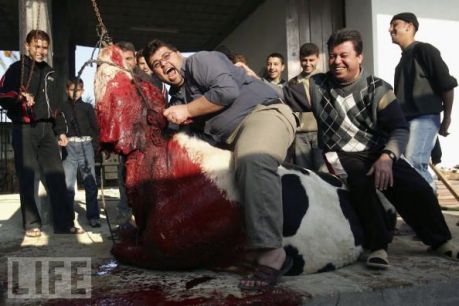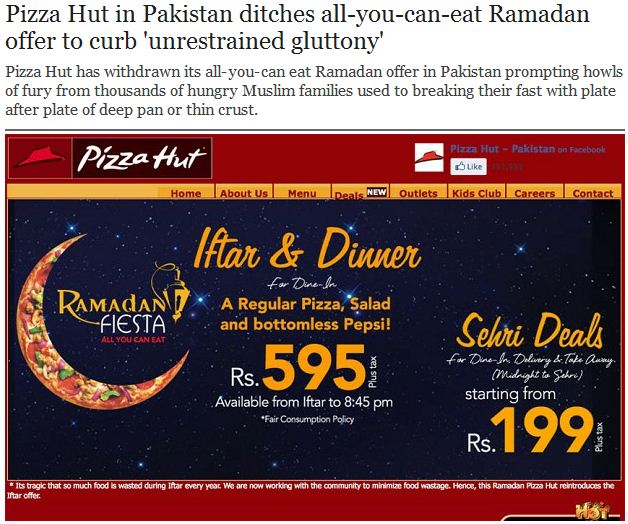 Instead the chain said it wants to reduce "gluttony" by limiting customers to a single regular pizza in its Ramadan Fiesta offer.
In previous years Pizza Hut restaurants would be packed for the evening meal of Iftar, as diners starving from a day of fasting would fill their bellies with pizza after pizza for as little as £7 – a figure industry analysts said was unsustainable.
Furious fast food fans have taken to social media to complain at the new, cheaper deal, which is still advertised as an "all-you-can" offer.
"Pathetic and a misleading deal. It's only one regular pizza with bottomless Pepsi, not all you can eat," said one post on Pizza Hut Pakistan's Facebook page.
Imran Khan, a student and regular customer at a branch in Karachi, said: "The place was always packed in the evening. For a lot of people it had become a Ramadan tradition so this change is very sad."
H/T: Fjordman