Yep, they don't call them the 'fifth column' for nothing.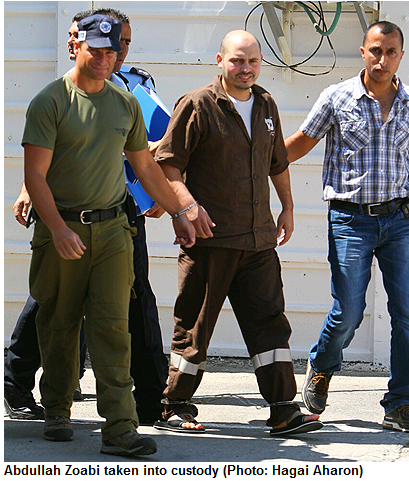 Galilee residents suspected of smuggling Hezbollah explosives
Twelve Israelis from Ghajar, Nazareth arrested on suspicion they smuggled 21 kg of demolition blocks, weapons and narcotics from Lebanon to Israel. Ibtin resident also arrested. Suspects may have been waiting for orders from Hezbollah
Cleared for publication: Thirteen northern Israel residents were arrested last month on suspicion they planned terrorist attacks. Police and Shin Bet forces seized 21 kg of C4 explosives, advanced explosive mechanisms, weapons and narcotics. The suspects were on orders from Hezbollah and were meant to target Israelis. Serious indictments have been filed against 10 of the suspects.
An investigation was launched in early July after Israeli intelligence officers received information regarding the smuggling of a large quantity of explosives.