Both supporting their brand of terrorism.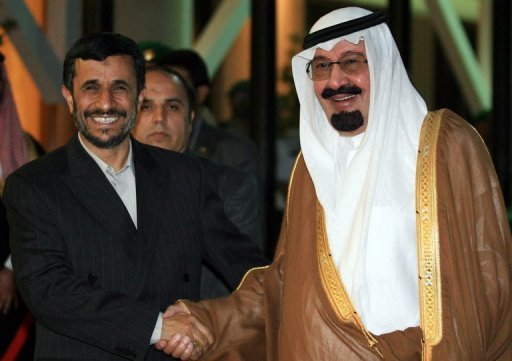 NOTE: And the present U.S. admin. as well!
Hillary and the Libyan Hood.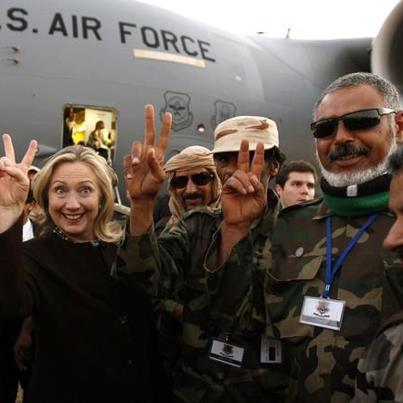 Saudi invites Iran for extraordinary Muslim summit
Saudi King Abdullah invited Iranian President Mahmoud Ahmadinejad for an extraordinary summit of Muslim leaders to be held this month in the holy city of Mecca, state news agency SPA reported Sunday.
The Saudi monarch "sent a written letter to President Mahmoud Ahmadinejad inviting him to attend the extraordinary Islamic solidarity meeting which will be held in Mecca" in mid-August, SPA reported.
Tensions have been running high between the Sunni-dominated kingdom and Shiite Iran as both regional powers had taken opposite stances on the uprisings in Bahrain and Syria.
Iran had voiced support to a Shiite-led uprising in Bahrain which Saudi Arabia had sent troops to crush last year.