The time to take out the entire government of Iran comes closer.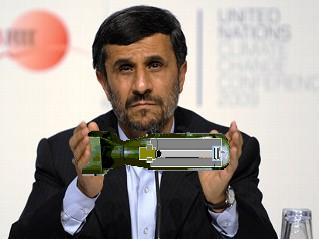 U.S. and Israel Intensify Talks on Iran Options
ASHKELON, Israel — A series of public statements and private communications from the Israeli leadership in recent weeks set off renewed concerns in the Obama administration that Israel might be preparing a unilateral military strike on Iran, perhaps as early as this fall.
But after a flurry of high-level visits, including one by Defense Secretary Leon E. Panetta to Israel on Wednesday, a number of administration officials say they remain hopeful that Israel has no imminent plans to attack and may be willing to let the United States take the lead in any future military strike, which they say would not occur until next year at the earliest.
The conversations are part of delicate negotiations between the United States and Israel that have intensified over the past month. On Wednesday they continued with Mr. Panetta, who appeared with the Israeli defense minister, Ehud Barak, and declared that the United States would stand by Israel if Iran developed a nuclear weapon.