They're shameless.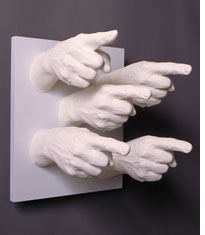 If you remember, the Ethics Committee of the Norwegian State Fund has already excluded some Israeli companies from its portfolio. In the meantime, Norwegian companies are involved in unethical activities, left, right and center. In other words, the corruption and hypocrisy encompasses the entire Norwegian political spectrum.
The latest is the tank farm company Odfjell,  (it's president, Bernt Daniel Odfjell on the right, shaking hands) which had to close its Dutch tank farm because of its transgressing many safety and environmental regulations. If only the Norwegians took to looking more closely at their own (real) short comings than pointing fingers at imaginary Israeli ones, the world would be a much better (and safer) place.
NOTE: Odfjell's earlier victim(s)?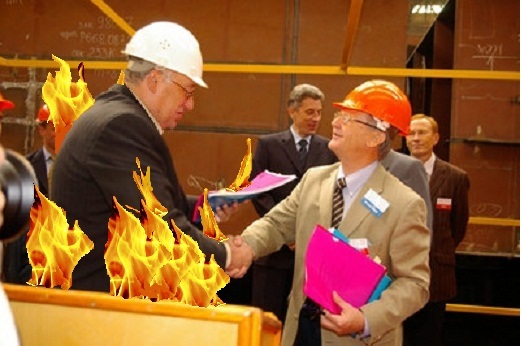 From BadNewsFromTheNetherlands blog:
Norwegian Company has to Close its Dutch Tank Farm
The Norwegian company Odfjell has under heavy pressure decided to entirely close for the moment its tank farm in the Rotterdam region. The company's director Laurence Odfjell has admitted that the facilities do not meet environmental and safety standards. It will have to replace all cooling and extinguishing facilities on its more than 140 tanks with new ones. The company has apologized for its failures and hopes that the safety shutdown and restoration plans will remove the protests in society regarding its activities. The Dutch Environmental and Safety authorities consider the safety shutdown the correct response in view of the situation at Odfjell.