The usual suspect, "a violent man already known to police".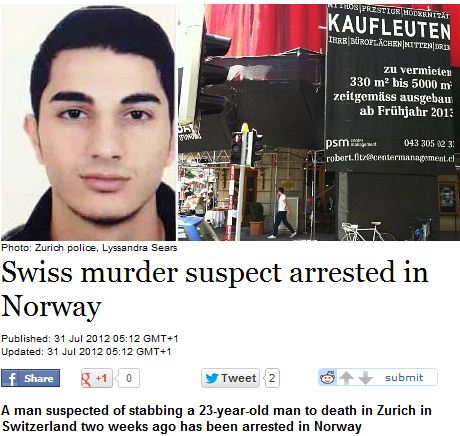 The 21-year-old, identified as Shivan M, was arrested on Sunday in Skien in northern Norway. He apparently fled there on the night of the attack, although it is unknown why, according to the 20 Minuten news website.
Shivan, a young Iraqi already known to the police for his violent behaviour, is currently awaiting extradition to Switzerland, which could take up to two weeks, a police spokesperson told the website.
The process may be accelerated however if Shivan does not object to his extradition.
A man named only as Vigan M was celebrating his 23rd birthday at the Kaufleuten club in Zurich together with friends and two of his brothers when he and one of the brothers got into a fight with another man at around 3am.