Name me the current Democrats who actively talk about making serious cuts in entitlement programs, in the attempt to make a dent in the debt crisis, and I'll show you a person who's 'gone rogue' in the eyes of the party.
The Dem leadership, and most importantly, its base support, are pushing for more entitlements, chief among them Obamacare, at a time when Democrat (highly touted) 'chief achievements like medicare and social security are entirely bankrupt, being funded from general operating funds. There's no money in the programs themselves, having been robbed by repeated lib governments.
There is no more money left, yet they plod ahead…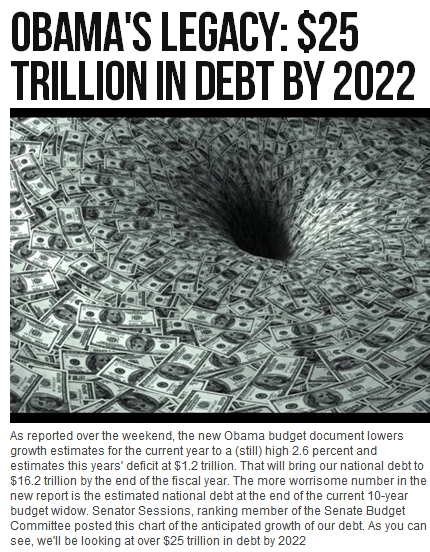 The Obama administration quietly released a new budget report Friday afternoon at a time calculated to make sure it received minimal attention. The highlights of the new report are a pair of new estimates, the first of this year's deficit and the second of projected debt 10 years from now.