Obama hates Israel, so it stands to reason that he pals, rubs elbows and slaps the backs of those who do as well.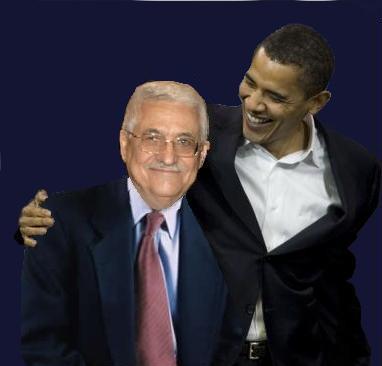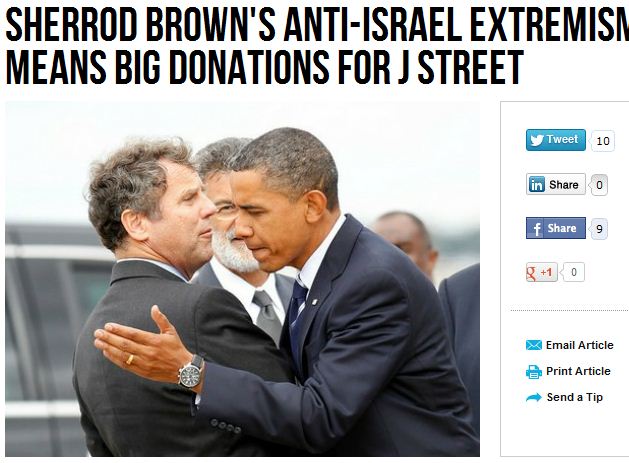 If you care about Israel and you live in Ohio, the choice for Senator is clear. On the one hand there is Josh Mandel, the descendant of Holocaust survivors, who served two tours in Iraq (the second when he volunteered after President Bush announced the surge), was married in Jerusalem under the crossed swords of Marines, and is a hawk on Israel. On the other hand there is Sherrod Brown, the senator that J Street, the anti-Israel organization funded by George Soros, endorses; the same man who launched the 2012 campaign of Barack Obama, who has constantly undermined Israel's national security with leaks – and who refuses to call Jerusalem, the eternal capital of the Jewish People, the capital of Israel.
Just how dangerous is Brown for Israel? If one synthesizes the information about Brown, it is clear that he associates with those who hate the Jewish state.
Occupy Wall Street, which was chock-full of leftist-Israel haters, was praised by Brown in October, 2011: "I think the energy coming out of the Wall Street Protesters is always a good thing." Brown had a fundraiser in May 2012 hosted by rabidly-anti-Israel actor Martin Sheen, who funds the Office of the Americas, a group that consistently attacks the United States and Israel. Sheen has been arrested outside the Israeli Defense Ministry offices when he demonstrated against U.S.-Israel military cooperation.