This is how its done in the Islamic world wherever sharia is instituted in its entirety.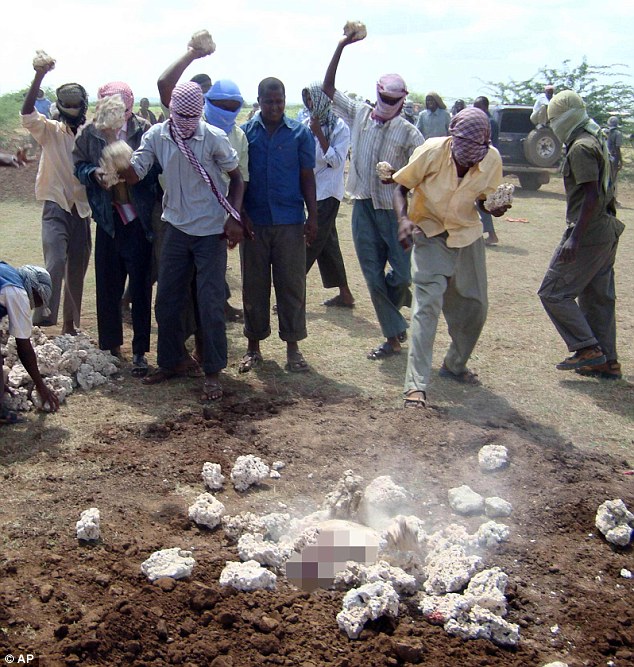 Mali, Islamists stone unmarried couple in Aguelhok
(AGI) Bamako – The Islamists occupying northern Mali have stoned an unmarried couple before a crowd of 200 people.
Offical sources made the report. The execution took place Sunday in the city of Aguelhok. "I was there. The Islamists brought the couple to the center of Aguelhok. The put them in two holes and there they hit them with rocks until they died," a local official reported. A second functionary confirmed the incident. The Al Qaedist militants have occupied the north of Mali since the end of March. In recent months they have sewn terror in the ancient caravan city of Timbuktu', destroying the most important mausoleums of the Muslim saints. . .