Actually it's Iranian arms, Syria is just a transit junction for Tehran's supply trains.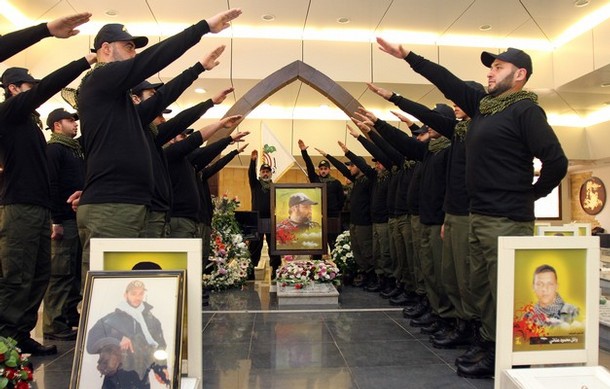 NOTE: Oh…and UNAFIL was supposed to do just that according to the feckless, anti-Israel UN, when they engineered a ceasefire to end Hizbollah's/Lebanaon's war with Israel in 2006. I correctly reported that the rearming of Hezbollah would continue unabated in plain sight of ineffectual UN 'peace-keepers'.
Israel: May act to stop Syria arms reaching Hezbollah
(al-Reuters) – Israel said on Friday it would consider military action if needed to ensure Syrian missiles or chemical weapons did not reach President Bashar al-Assad's allies in Lebanon, the Shi'ite Islamist movement Hezbollah.
"I have instructed the military to increase its intelligence preparations and prepare what is needed so that … (if necessary) … we will be able to consider carrying out an operation," Defence Minister Ehud Barak said in an interview on Channel 10 television.
"We are following … the possible transfer of advanced munitions systems, mainly anti-aircraft missiles or heavy ground-to-ground missiles, but there could also be a possibility of the transfer of chemical means (weapons) from Syria to Lebanon," said Barak.
"The moment (Assad) starts to fall we will conduct intelligence monitoring and will liaise with other agencies."
Hezbollah, which in the past has received military and financial support from Syria and Iran, launched thousands of mainly short-range rockets into Israel during the Jewish state's 2006 offensive in southern Lebanon. Some longer-range rockets reached central Israel.