Saudi Arabia, a place where one can still visit the 7th century and not be in a museum.
But Islam is an insult to the intelligence of rational thinking people.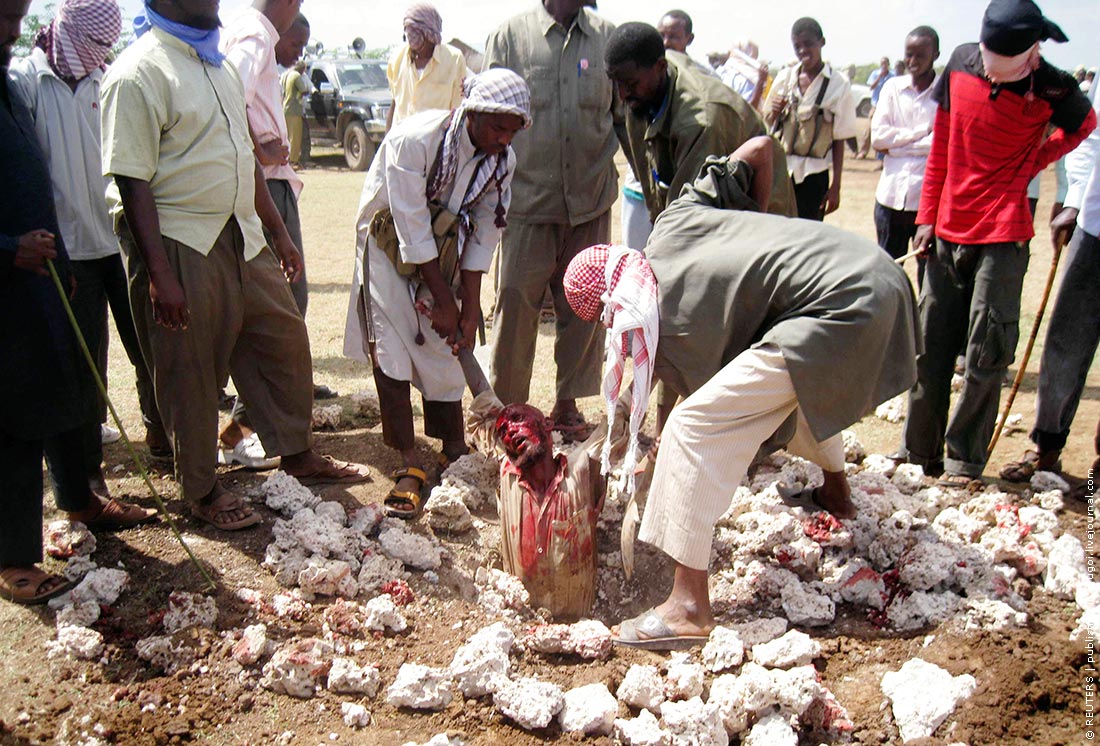 NOTE: This is how it all ends once sharia enters a town near you. First you cannot criticize it, if you do, then you're executed for it.
Saudi Arabia considers law against insulting Islam
JEDDAH, Saudi Arabia, July 15 | Sun Jul 15, 2012 11:28am EDT
(Reuters) – Saudi Arabia is studying new regulations to criminalise insulting Islam, including in social media, and the law could carry heavy penalties, a Saudi paper said on Sunday.
The potential regulations come five months after a Saudi blogger and columnist Hamza Kashgari, 23, was arrested for tweeting comments deemed as insulting the Prophet Mohammad. Kashgari said there were things he liked and disliked about him.
"Within the next two months the Shura Council will reveal the outcome of study on the regulations to combat the criticism of the basic tenets of Islamic sharia," unnamed sources with knowledge of the matter told al-Watan, adding that there could be "severe punishments" for violators.
Criticism penalised under the law would include that of the Prophet, early Muslim figures and clerics, it said.
"The (regulations) are important at the present time because violations over social networks on the Internet have been observed in the past months," the sources said. Saudi Arabia follows a strict version of Sunni Islamic law, referred to as Wahhabism. Blasphemy can be punishable by death. A spokesman from the Shura Council, the governments all-appointed consultative body, did not respond to calls for comment.