Gender apartheid in action.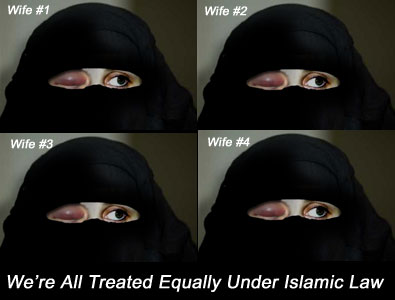 The only equality they'll ever see.
Iran shuts down coffee shops in morality crackdown
(Reuters) – Iranian police shut down dozens of restaurants and coffee shops over the weekend, Iranian media reported, in a renewed crackdown on what the state sees as immoral and un-Islamic behavior.
Regular officers and members of the "morality police" raided 87 cafes and restaurants in a single district of the capital Tehran on Saturday and arrested women for flouting the Islamic dress code, according to the Iranian Students' News Agency (ISNA).
"These places were shut for not following Islamic values, providing hookah to women, and lacking proper licenses," said Tehran police official Alireza Mehrabi, according to ISNA. Women are not allowed to smoke hookah, water pipes, in public.