One crack in the foundation, can easily be re-cemented and reinforced. Don't be popping any champagne bottles yet, these two women will be under heavy chaperon guard during their stay abroad, making them virtual prisoners in the "new and open" Saudi Arabian horse and pony show in London.
Preparation is everything.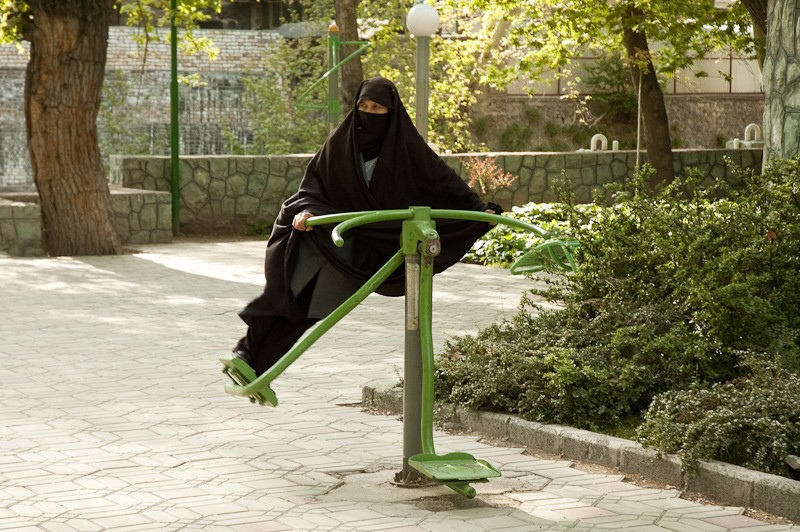 'Breakthrough for Saudi women'
July 14, 2012
DUBAI: Saudi Arabia's decision to allow two female athletes to compete at the Olympic Games overturns a decades-old taboo imposed by the conservative monarchy which still bars women from sports at home.
Thursday's announcement by the International Olympic Committee was the fruit of negotiations between the Lausanne-based organisation and the kingdom's sports chief and has been hailed as a "breakthrough."
It capped weeks of suspense and won praise for Saudi Arabia from IOC President Jacques Rogge.
The women who will make history for Saudi Arabia are Wodjan Ali Seraj Abdulrahim Shahrkhani (judo) and Sarah Attar (800m).
"This is very positive news and we will be delighted to welcome these two athletes in London in a few weeks' time," Rogge said.
"The IOC has been working very closely with the Saudi Arabian Olympic Committee and I am pleased to see that our continued dialogue has come to fruition."
Thursday's announcement was hailed by Human Rights Watch (HRW) as a "breakthrough for Saudi women's sports."