You can bet they'll be spreading this as well.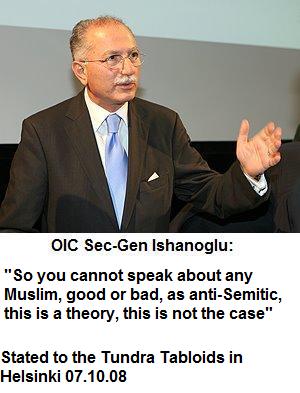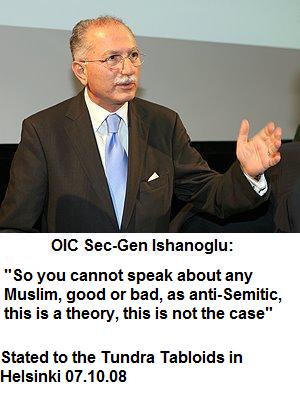 I would say that anyone gullible enough to be taken in by these dawa hucksters deserves what they get, but their stupidity effects you and I, hence the need to be diligent in opposing everything that the OIC stands for. Your enslavement.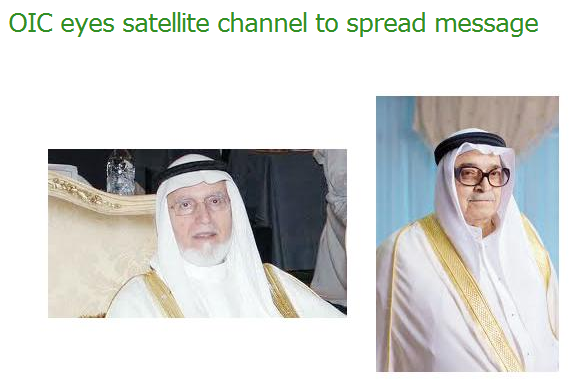 The Organization of Islamic Cooperation (OIC) lacks an official platform to influence public opinion, OIC members say. Such a platform is important to deliver the organization's noble message.
OIC officials say they have received demands from individuals, organizations, civil establishments, agencies and societies for broadcasts to member states. Officials at OIC said a meeting of information ministers of the member states in April this year in Libreville, Gabon embraced the idea. A similar meeting will be held in Jeddah in September to follow up the process of establishing a satellite channel carrying the organization's name.
The channel will promote the organization's role and its members' political, cultural and tourist activities.
Saleh Kamel, a businessman and owner of Arab Television and Radio Group, said he has doubts the channel will succeed. "We all know how the organization is suffering from lack of its members' commitment to pay their annual dues. So how will it manage to finance the new channel?" Kamel asked.