From Russia with love.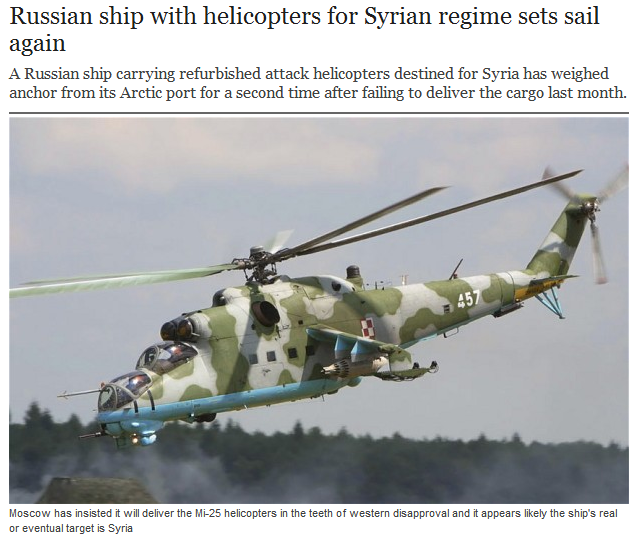 The Alaed's previous attempt to convey the Mi-25 gunships to the regime of of President Bashar al-Assad under a Curaçao flag caused anger in London and Washington. US Secretary of State Hillary Clinton said the aircraft would be used to kill innocent civilians.
The ship's new destination is unclear but maritime data show it was travelling south off Norway on Thursday and is due in Baltiysk on the Baltic coast of Kaliningrad, Russia's exclave between Poland and Lithuania, on July 17.
A spokesman for Femco, the Russian company which owns the cargo vessel, said on Friday that it would arrive in St Petersburg two days later and may then head to the Russian Far East.