Gauntlet thrown.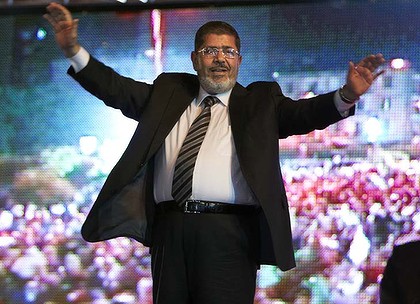 Egypt brace for new showdown between Islamists and military
Egypt is braced for a major confrontation between the country's Islamist president and military after the generals vowed to uphold a Constitutional Court ruling disbanding parliament.
Sacked MPs vowed to force their way through a security cordon in a bid to re-open parliament on Tuesday despite a hardline statement from the military.
In what was seen as a warning to President Mohammed Morsi, the military said it expected everyone to respect constitution.
The military said it "was confident all institutions of state will respect constitutional decrees," adding "the importance of the sovereignty of law and the constitution" to protect the state.
The Constitutional Court upheld its dissolution of parliament, escalating a power struggle between Mohammed Morsi, the new president, and Egypt's generals.
The showdown represents an attempt by Morsi to reclaim much of the authority shorn from him by his military rivals, who claimed legislative power for themselves just before he took office ten days ago.