Oh…and he was just following instructions……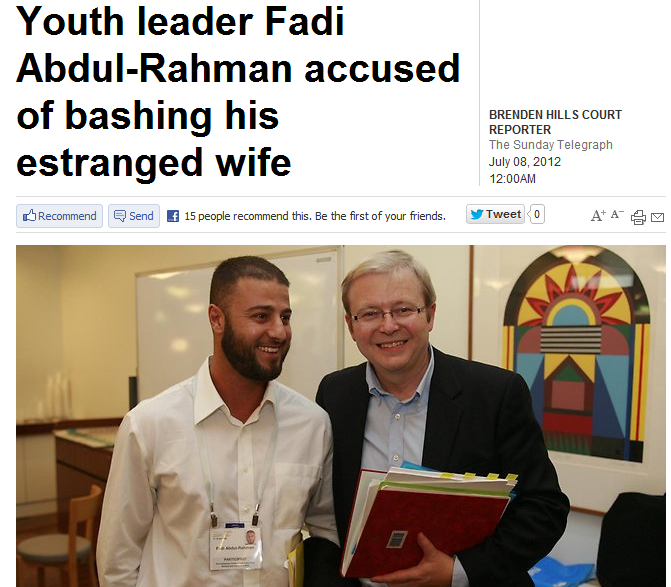 ANTI-CRIME crusader Fadi Abdul-Rahman has been accused of bashing his estranged wife "black and blue" at her Yagoona home.
Muslim leader Abdul-Rahman, who featured at Kevin Rudd's 2020 Summit in 2008 and has been a fighter for justice in western Sydney, was charged with assaulting his wife on February 6.
Despite being the alleged victim, Abdul-Rahman's wife is now wedged between her religion, her husband and the NSW legal system after a Sydney court threatened to arrest her if she refused to give evidence when her husband's case next appears in court.
The ex-boxer screamed "f … … let me in", ripped a door security screen, forced his way into the house, and bashed his wife of 16 years, leaving her with two black eyes, court documents said.
Abdul-Rahman is charged with assault occasioning bodily harm, aggravated break and enter and home invasion, and will face a committal hearing next month.