Another terror plot by members of the "you know who".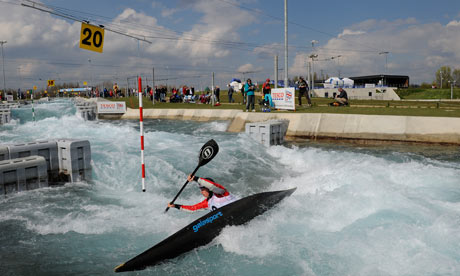 London 2012: Two Muslim converts arrested over Olympic terror plot
Two Muslim converts were arrested in East London yesterday on suspicion of plotting an attack against the London Olympic canoeing venue.
Sources said the arrests were based on a tip-off after men were seen behaving suspiciously close to the venue in Waltham Abbey, Hertfordshire on Monday.
Hertfordshire police officers began combing the banks after three men were seen in a dinghy on the River Lea.
The two men, aged 18 and 32, were arrested at separate residential addresses in east London, by officers from the Metropolitan Police Counter-Terrorism Command, at 7am on Thursday morning.
They were detained under the Terrorism Act 2000 on suspicion of the commission, preparation or instigation of acts of terrorism and held at a central London police station.
A friend of the arrested men named the 18-year-old as Jamal ud-Din and said the older man was someone he knew only as "Zakariya."