Lets see, recruiting terrorists, check. Torturing and killing those who have second doubts over murder and mayhem, check. Perps belong to the Ideology of Eternal Outrage, check. Also, what's with the paper labeling these two as adolescents?
 H/T Vlad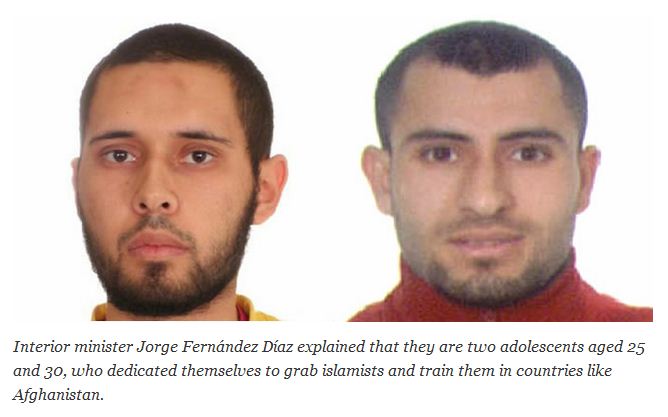 By Michael Laudahn
Cadenaser: Those arrested were ready to attack in Spain. Particularly violent, according to sources close to the investigation, before killing the dissenters, they tortured them by burning their testicles.
In Melilla, police have detained two spanish jihadistas, who formed part of a cell of especially radical orthodoxy, which in 2008 tortured and killed two dissenters in Nador (Morocco), according to an announcement by interior minister Jorge Fernández Díaz at the Congreso.
According to what the interior minister reported, they are two spanish youngsters aged 25 and 30, Rachid Abdellah Mohamed and Nabil Mohamed Chaib. They are being considered to be the authors of the killing of two members of the group who decided to leave the radical islamist cell and untie themselves from the strong, imposed religious orthodoxy. The bodies of the two dissenters were found in 2008 at Nador (Morocco), which had been tortured.