Guess what? They're still laughing!
You see, it's this kind of preferential treatment for 'some in a specific sector in British society', that gets the average Brit's blood boiling. I can hardly blame them.
H/T: Gaia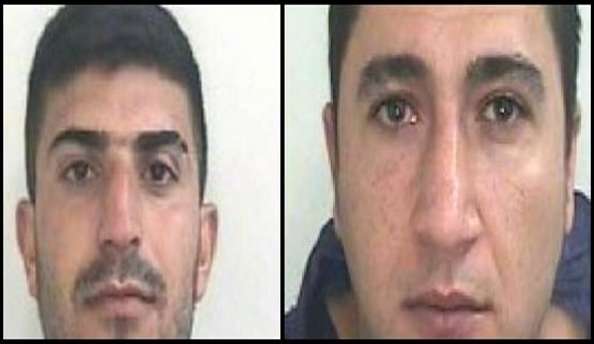 Pair who laughed as they raped woman they 'came across' in town centre have sentences CUT because they are not 'dangerous'
Rezgar Nouri, 27, and Mohammed Ibrahim, 24, repeatedly raped the woman, 24, in Preston


But judges rule there was 'insufficient evidence' that they should be defined as 'dangerous'

They allowed the men's appeal against original indeterminate sentence and instead handed each a 12-year term
Two men who laughed during a horrific 'gang rape' of a drunken woman have had their sentences slashed after three senior judges ruled they were not 'dangerous'.
Rezgar Nouri, 27, of Preston, and Mohammed Ibrahim, 24, of London, were jailed indeterminately after being convicted of assaulting the 24-year-old in Preston last June.

Sitting at the Court of Appeal, Lord Justice Hooper, Mr Justice Silber and Mr Justice Hamblen heard how the men 'came across' the woman before taking her to a flat where Ibrahim pinned her down while another man raped her.