Natasha Smith gives a grueling account of her experience here. 
Folks, this is not anomaly, Western women regardless of who they are, caught up in a large crowd of Muslims in Cairo, stand a big chance of being pawed, groped and raped. This should serve as a warning for any women wanting to visit Egypt, know very well the risks involved before making a decision to travel there.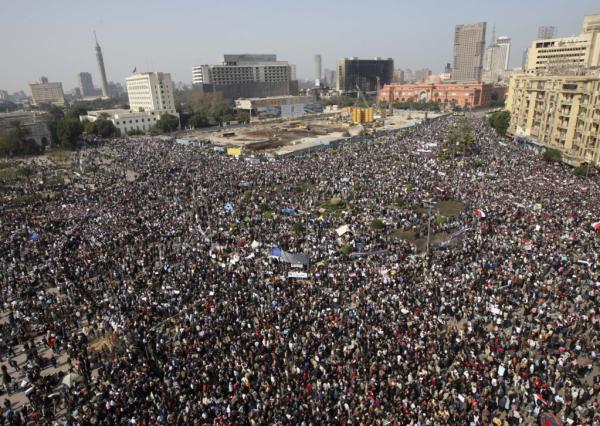 "Please God. Please make it stop."
Posted on 
I have been forced to leave Cairo prematurely following a horrific sexual and physical attack in Tahrir Square.
The atmosphere was one of jubilation, excitement, and happiness as I walked, accompanied by two male companions for safety along Kasr El Nil bridge. I had had an awful day, caused by problems in personal relationships, so I was so happy to be in such a wonderful environment, getting such amazing footage. Women, children and fathers smiled, waved, and cheered happily at the camera, calling out the widely used phrase "welcome to Egypt! Welcome!". Fireworks lit up the sky. It was a moving and captivating experience.
Just as I realised I had reached the end of the bridge, I noticed the crowd became thicker, and decided immediately to turn around to avoid Tahrir Square. My friends and I tried to leave. I tried to put my camera back in my rucksack.
But in a split second, everything changed. Men had been groping me for a while, but suddenly, something shifted. I found myself being dragged from my male friend, groped all over, with increasing force and aggression. I screamed. I could see what was happening and I saw that I was powerless to stop it. I couldn't believe I had got into this situation.
H/T:Vlad