Hey SWC, what about this?!: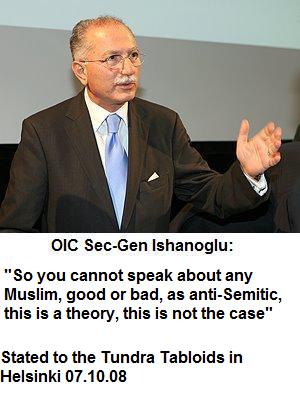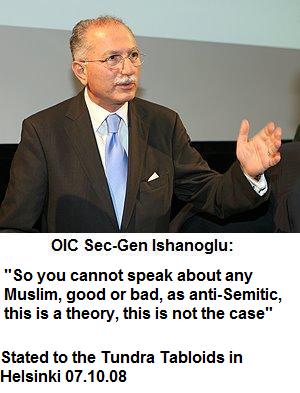 But it's all normal dialogue for this group, seeing that the FIOE is in lockstep with the OIC, whose head, Ekmeleddin Ihsanoglu, is already on record trivializing Islamic anti-Semitism. If I were heading the SWC, I would be seriously looking into that aspect as well, including the reading of Dr.Andrew Bostom's book, the Legacy of Islamic Anti-Semitism.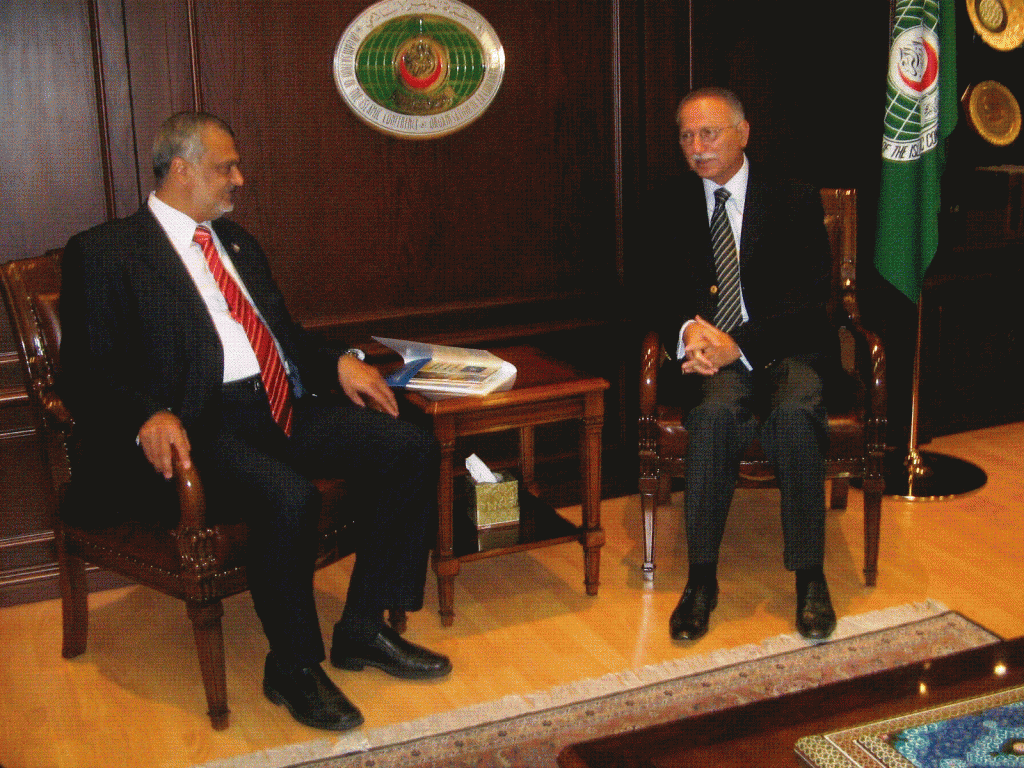 H/T: Always Watching
European Islamic group praises Holocaust-denier
By BENJAMIN WEINTHAL JERUSALEM POST CORRESPONDENT
06/24/2012 03:40
Brussels-based Federation of Islamic Organizations in Europe (FIOE) mourned death of French Holocaust-denier Roger Garaudy.
BERLIN – The Brussels-based Federation of Islamic Organizations in Europe (FIOE) issued a statement mourning the death on June 13 of French Holocaust-denier Roger Garaudy, prompting fierce criticism on Saturday from the Simon Wiesenthal Center's office in Paris.
According to the president of the Islamic organization, the "FIOE received with great sorrow the news of the death of the French thinker Roger Garaudy, known to the world as a distinguished philosopher with a life of diverse contributions and interactions across the world."
The FIOE statement, which was posted on the group's website, added that Garaudy was a "great thinker" and "whether people agree or disagree with pioneering thinkers, they cannot in any way ignore the vibrant ideological and human life of a thinker, who spent close to a whole century of our lifetime, with a keen concern for achieving understanding between nations, and interaction between civilizations."
Garaudy, a communist who converted to Islam in 1982, advocated a radical anti-Zionist policy and authored The Founding Myths of Modern Israel, which denied the Holocaust. He argued that Jews who were deported to extermination camps under the Third Reich were not intentionally murdered.
In 1998, a French court convicted him of racial incitement and he was given a suspended sentence for his denial of the Holocaust.
Dr. Shimon Samuels, head of the international division of the Simon Wiesenthal Center, told The Jerusalem Postvia telephone from Russia on Saturday about the FIOE, "If one is by judged by the friends one has, this Muslim organization tarnishes Islam. The group has endorsed a Holocaust-denier, a racist, and the FIOE is complicit in his views and glorifies his views."