The truth hurts for some, get used to it.
This should have been the approach by the Israeli government from the very beginning, meaning, laying heavily into it, to ensure that their perspective is in fact understood by all, and into the international discourse. Up until now, only the Arabs' perspective is heard, belched out like a bleating goat.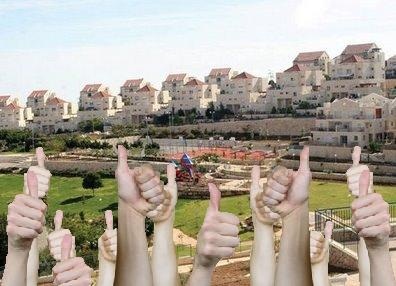 Outposts Committee Report: Judea and Samaria Are Not Occupied Territories
Former Justice Edmond Levy's committee report declares Israel's legal right to own Judea and Samaria.
Photo Credit: Photo by Kobi Gideon / Flash90
Judea and Samaria are not under occupation rule. This is the central finding of the "Outposts Committee" which was appointed to examine the legal status of Israel in Judea and Samaria, according to the daily Makor Rishon. The committee members, former Supreme Court Justice Edmond Levy, Circuit Judge Techia Shapira and jurist Dr. Allan Baker, this week have concluded the writing of their report which suggests adopting a new and old judicial framework regarding Israel's status in Judea and Samaria.
The committee analyzed the historic and legal background of Judea and Samaria and concludes that the belligerent occupation approach must be discarded as reflecting Israel's status in those areas. According to the committee's approach, Judea and Samaria were in a judicial vacuum before the Six Day War. The reason was that the Kingdom of Jordan, which held those territories, did so against the rule of international law, and its sovereignty over them was recognized solely by Great Britain. Since Jordan was not the legal sovereign, the report argues, the territories cannot be defined as occupied in the legal sense of the word.
In addition, the committee offers a string of arguments showing that Israel itself has a legal connection to those territories, which is another reason why it is not an occupier.