I can't wait!
"Muslims don't understand the real nature of Islam," said Yousef, who said it is a fanatical religion that favors war over peace. He cited the Arab Spring's failure to create meaningful change and the rise of the Muslim Brotherhood in Egypt as proof that Islam is propelling Arab states backward rather than forward.

Yousef noted that he has the authority to criticize Islam because he comes from an Islamic background. He said he wants the world to know about what he says is "the truth" about Muhammad, Islam's holiest prophet: that he glorified and encouraged murder as a form of worship, married a 9- year-old bride and valued violence."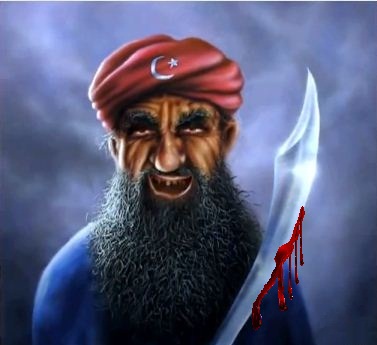 Former Hamas man to 'tell truth' about Muhammad
06/20/2012 05:08
Mosab Hassan Yousef making film highlighting prophet's penchant for "violence."
Ramallah-born Mosab Hassan Yousef has made enough enemies in the Palestinian territories to last a lifetime. The eldest son of Sheikh Hassan Yousef, one of the founders of Hamas, spent his early years as a Hamas activist and went through more than a few stints in Israeli prison.
But for ten years, Yousef was "the Green Prince," a code name given to him by the Shin Bet (Israel Security Agency), with whom he worked to prevent dozens of terrorist attacks during the second intifada, saving hundreds of Israeli lives.
Two years ago, Yousef – who now lives in the US – published the book Son of Hamas: A Gripping Account of Terror, Betrayal, Political Intrigue and Unthinkable Choices, in which he detailed his disillusionment with the violence inside Hamas and his decision to assist Israel from around 1996 to 2006.